. . . . . . . . . . . . . . . . .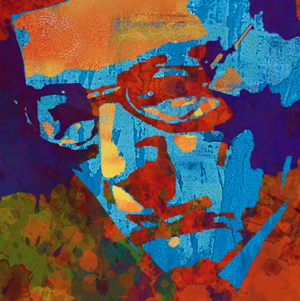 About the Artist
Stephen Chambers is an internationally known NASA Art Program artist (Past NASA Art Program artists include Andy Warhol and Robert Rauschenberg). Born in Washington DC, he grew up in a family of painters that included his mother, grandfather, uncle, and great-grandmother. Stephen's grandfather taught him how to draw at the age of five. He received his BFA from the Maryland Institute College of Art (MICA), Baltimore. He has been creating pop art, silkscreen prints, photographs, paintings, drawings, collages and fine art prints for more than 40 years. He was a pioneer in digital computer imaging. His work has been included in juried exhibitions and resides in government, corporate, and private collections. Stephen was chosen by the NASA Arts Program to create the centerpiece art that commemorated the 25th anniversary of the Apollo 11 moon landing. He also worked on many projects for NASA HQ, various NASA Centers and The White House. He was honored with an Illustrator's Club of NYC nomination by Robert Schulman, NASA Art Program Director. Stephen led a team of artists and writers in creating a series of educational children's stories for the US Department of the Interior about climate change, habitat loss, endangered species, and bee population declines. Stephen has been a professional artist his entire life, creating fine art, commercial illustration, art direction, and graphic design for Fortune 500 companies and the Federal Government. As a printmaker, Stephen poses the question, "What would Andy Warhol have done with Photoshop?" In his spare time, Stephen is a professional musician.





Signed collectible

Original Limited Edition

Made with museum-grade materials

Includes numbered Certificate of Authenticity

Ready for framing, standard sizes are easy to frame

Fast shipping

100% guaranteed

Secure payment via Paypal

Ships via US Postal Service within one business day





An Invitation from the Artist
For the enhancement and expansion of your valuable collection, reknowned artist Stephen Chambers announces the availability of his work directly from ThePopArtFactory.com, Etsy.com, Amazon.com





The Pop Art Factory


Send Us

E-mail

© Copyright 2021
The Pop Art Factory
ThePopArtFactory.com
All Rights Reserved



Pop artist Stephen Chambers answers the question,
"What would Andy Warhol have done with Photoshop?"

Title: Tangled Up in Dylan
Artist: Stephen Chambers
Medium: Giclee on museum-grade fine art paper
Paper size: 12x16" and 18x24"
Image size: 9.3x13.3" and 14x20"
Edition size: 250 (for each size offered)
Details: Signed/numbered/Certificate of Authenticity
Please note: watermark will not appear on print


Title: I Have A Dream
Artist: Stephen Chambers
Medium: Giclee on museum-grade fine art paper
Paper size: 12x16" and 18x24"
Image size: 9.3x13.3" and 14x20"
Edition size: 250 (for each size offered)
Details: Signed/numbered/Certificate of Authenticity
Please note: watermark will not appear on print


Title: Bob Marley
Artist: Stephen Chambers
Medium: Giclee on museum-grade fine art paper
Paper size: 12x16" and 18x24"
Image size: 9.3x13.3" and 14x20"
Edition size: 250 (for each size offered)
Details: Signed/numbered/Certificate of Authenticity
Please note: watermark will not appear on print


Title: Andy Warhol and Archie
Artist: Stephen Chambers
Medium: Giclee on museum-grade fine art paper
Paper size: 12x16" and 18x24"
Image size: 9.3x13.3" and 14x20"
Edition size: 250 (for each size offered)
Details: Signed/numbered/Certificate of Authenticity
Please note: watermark will not appear on print


Title: Salvador Dali
Artist: Stephen Chambers
Medium: Giclee on museum-grade fine art paper
Paper size: 12x16" and 18x24"
Image size: 9.3x13.3" and 14x20"
Edition size: 250 (for each size offered)
Details: Signed/numbered/Certificate of Authenticity
Please note: watermark will not appear on print


Title: JFK Dallas
Artist: Stephen Chambers
Medium: Giclee on museum-grade fine art paper
Paper size: 12x16" and 18x24"
Image size: 9.3x13.3" and 14x20"
Edition size: 250 (for each size offered)
Details: Signed/numbered/Certificate of Authenticity
Please note: watermark will not appear on print


Title: Greta Thunberg
Artist: Stephen Chambers
Medium: Giclee on museum-grade fine art paper
Paper size: 12x16" and 18x24"
Image size: 9.3x13.3" and 14x20"
Edition size: 250 (for each size offered)
Details: Signed/numbered/Certificate of Authenticity
Please note: watermark will not appear on print


Title: Monty Python troupe
Artist: Stephen Chambers
Medium: Giclee on museum-grade fine art paper
Paper size: 12x16" and 18x24"
Image size: 9.3x13.3" and 14x20"
Edition size: 250 (for each size offered)
Details: Signed/numbered/Certificate of Authenticity
Please note: watermark will not appear on print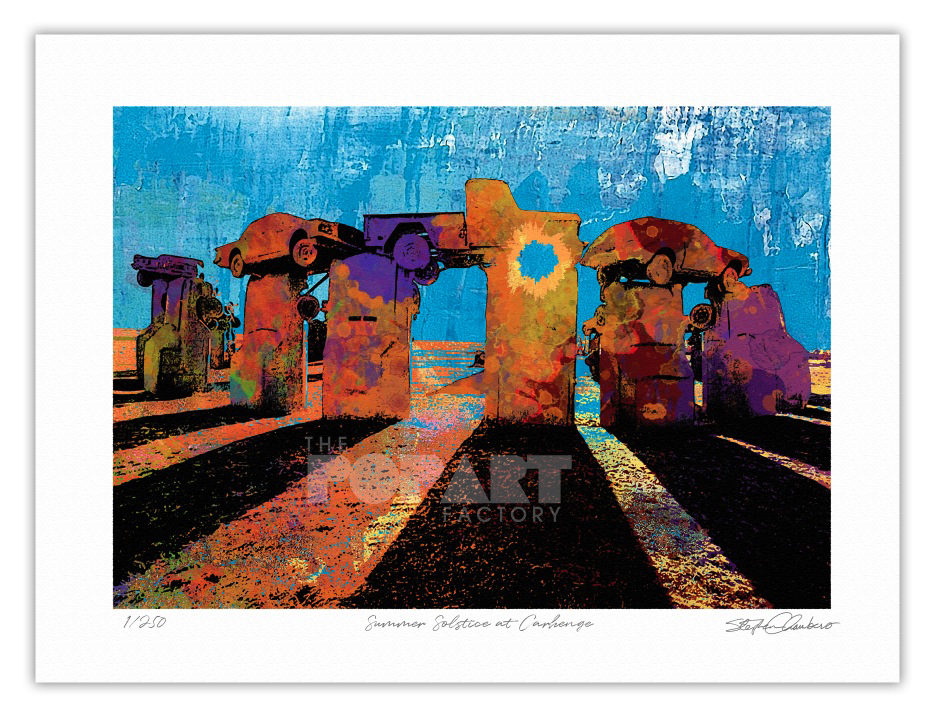 Title: Summer Solstice at Carhenge
Artist: Stephen Chambers
Medium: Giclee on museum-grade fine art paper
Paper size: 12x16" and 18x24"
Image size: 9.3x13.3" and 14x20"
Edition size: 250 (for each size offered)
Details: Signed/numbered/Certificate of Authenticity
Please note: watermark will not appear on print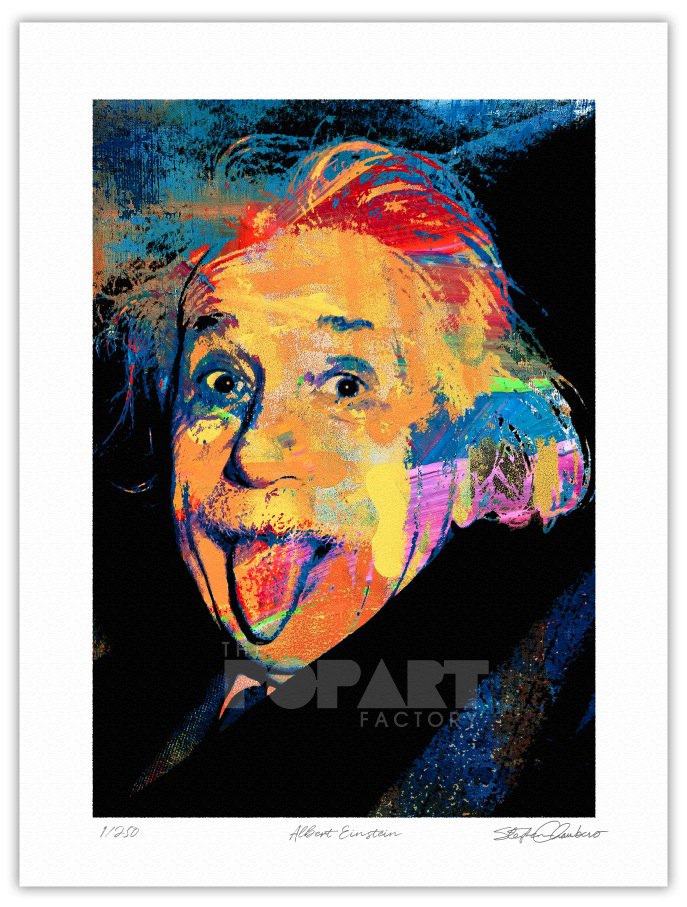 Title: Albert Einstein
Artist: Stephen Chambers
Medium: Giclee on museum-grade fine art paper
Paper size: 12x16" and 18x24"
Image size: 9.3x13.3" and 14x20"
Edition size: 250 (for each size offered)
Details: Signed/numbered/Certificate of Authenticity
Please note: watermark will not appear on print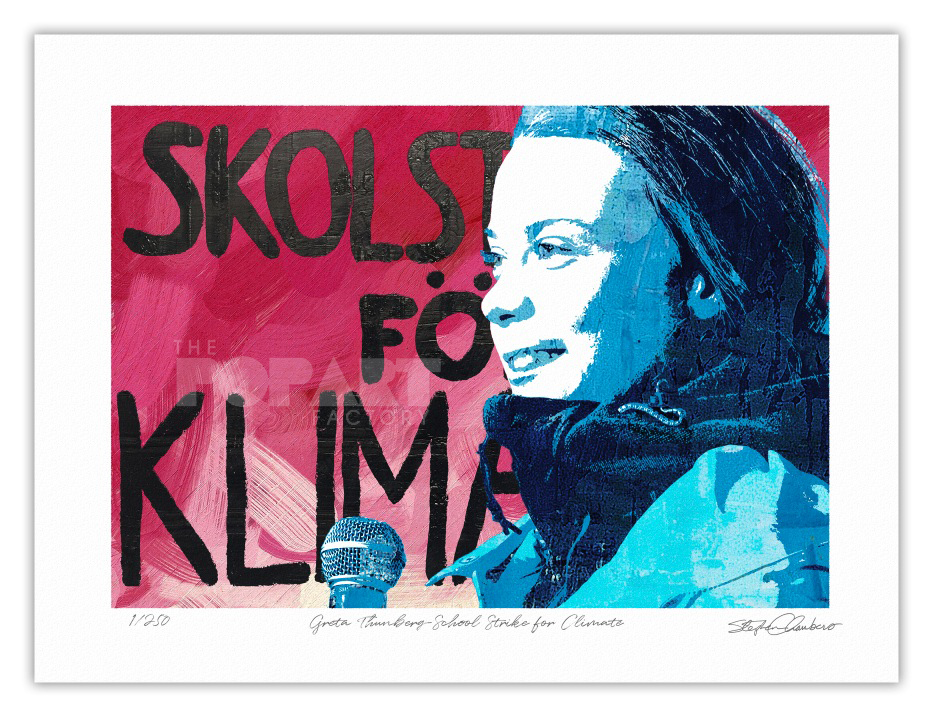 Title: School Strike for Climate
Artist: Stephen Chambers
Medium: Giclee on museum-grade fine art paper
Paper size: 12x16" and 18x24"
Image size: 9.3x13.3" and 14x20"
Edition size: 250 (for each size offered)
Details: Signed/numbered/Certificate of Authenticity
Please note: watermark will not appear on print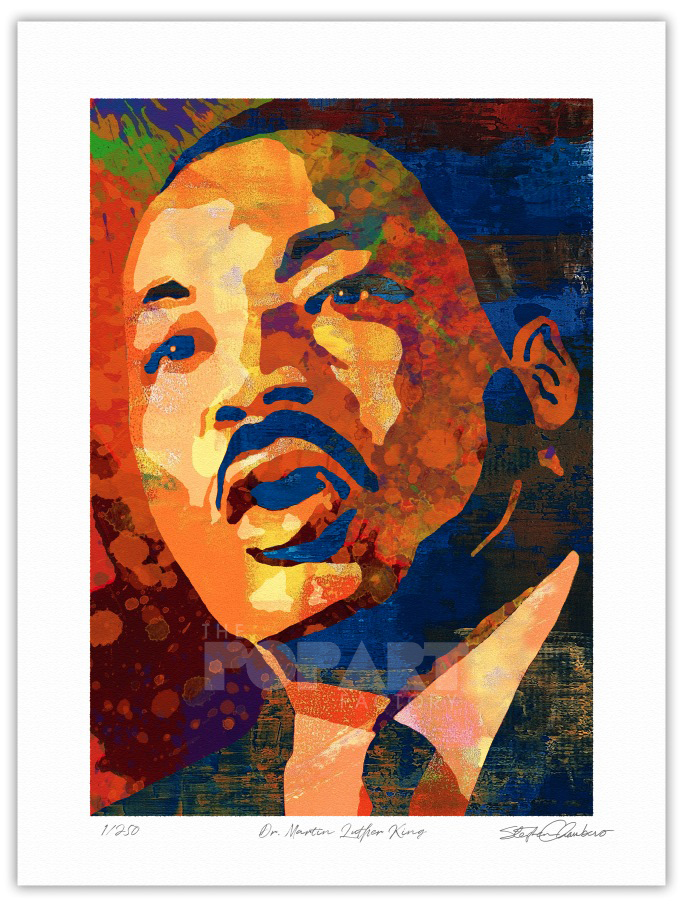 Title: Dr. Martin Luther King
Artist: Stephen Chambers
Medium: Giclee on museum-grade fine art paper
Paper size: 12x16" and 18x24"
Image size: 9.3x13.3" and 14x20"
Edition size: 250 (for each size offered)
Details: Signed/numbered/Certificate of Authenticity
Please note: watermark will not appear on print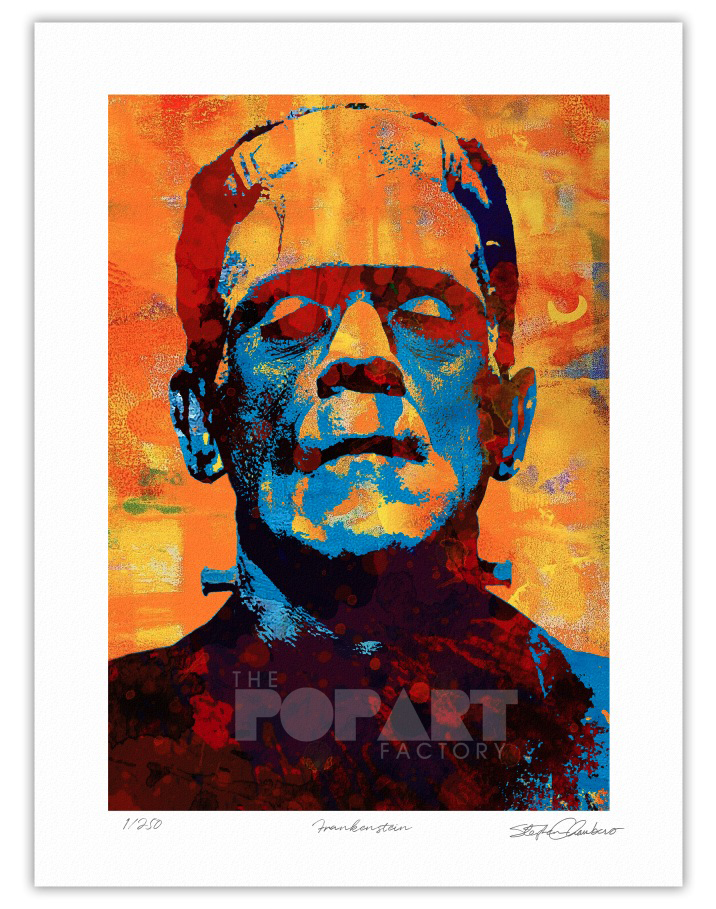 Title: Frankenstein
Artist: Stephen Chambers
Medium: Giclee on museum-grade fine art paper
Paper size: 12x16" and 18x24"
Image size: 9.3x13.3" and 14x20"
Edition size: 250 (for each size offered)
Details: Signed/numbered/Certificate of Authenticity
Please note: watermark will not appear on print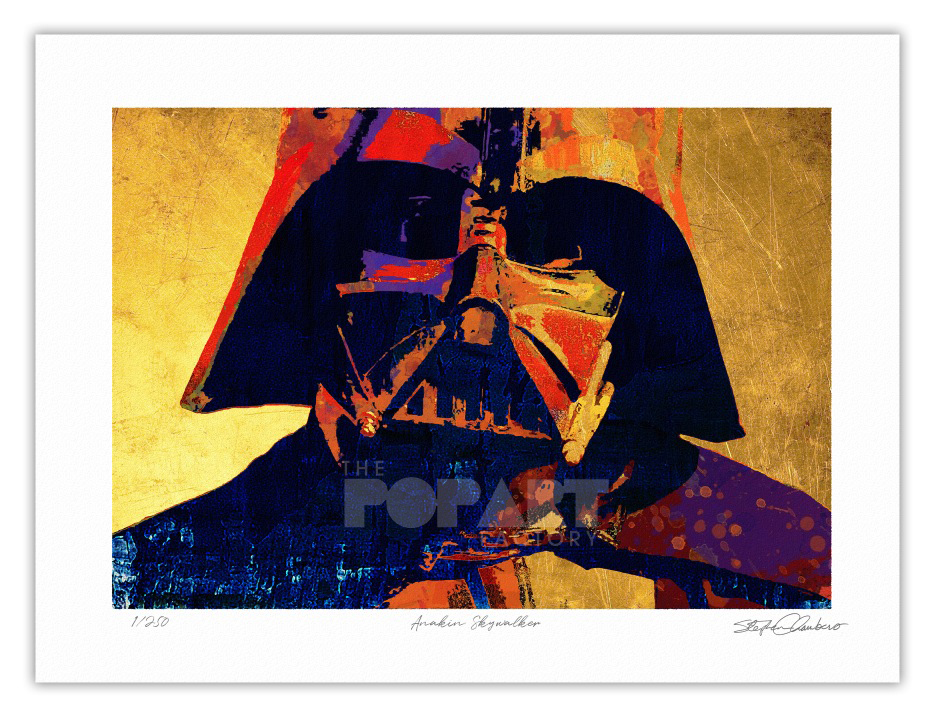 Title: Anakin Skywalker
Artist: Stephen Chambers
Medium: Giclee on museum-grade fine art paper
Paper size: 12x16" and 18x24"
Image size: 9.3x13.3" and 14x20"
Edition size: 250 (for each size offered)
Details: Signed/numbered/Certificate of Authenticity
Please note: watermark will not appear on print


new graffiti series